Africa Eco Race
France, Mauritania, Morocco, Senegal
Africa Eco Race
December 30th 2023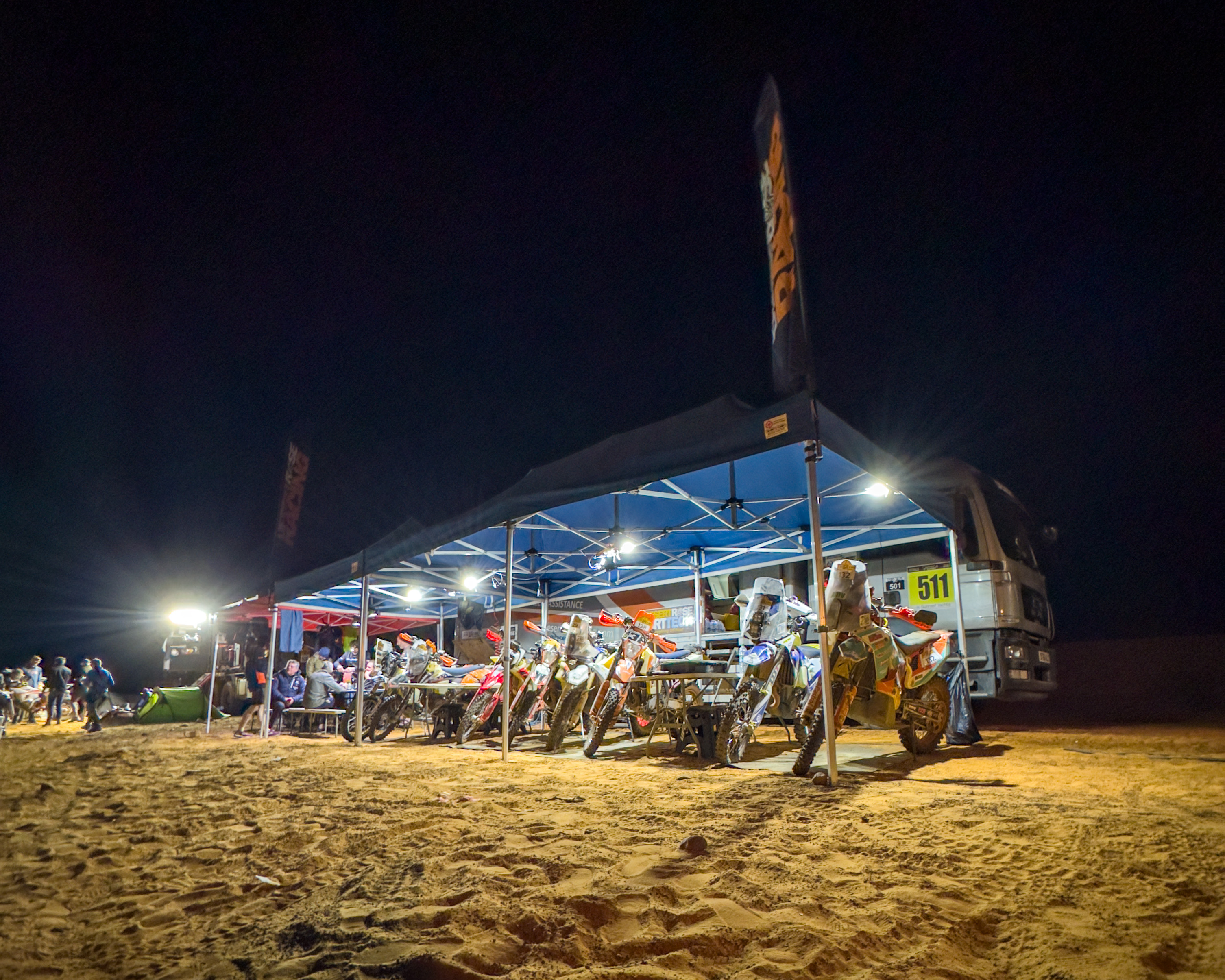 Registration still open!
A pinnacle event in the off road racing calendar, the Africa Eco Race is the event that every hard core rally racer has their eyes on. Inspired by the original 'Dakar' routes, this offers the best of everything that the sport has to offer.
ABOUT THE EVENT
The Africa Eco Race is the big event in the Desert Rose Racing calendar, and is one of the largest, toughest and most prestigious rally raid events in the world. Partly founded by those that were involved with the original 'Paris-Dakar', this closely follows that route. Scrutineering and the ceremonial start takes place between Menton and Monaco, before the entire rally boards a boat bound for Nador, Morocco. In Africa is where the racing starts, and over the next 13 days, riders will complete more than 6000km as they race south through Morocco, into Western Sahara, Mauritania and then Senegal. The final stage takes place around the famous Lac Rose, signalling the riders arrival, and the rally finish, in Dakar.
Two weeks of racing through the desert is one of the toughest challenges that you can attempt on a motorbike, and those that take part in the Africa Eco Race need to be physically and mentally prepared for the challenges that the desert can produce. Like all events, but with the benefits even more pronounced with an event of this size, having a support team that you can count on can be crucial to the success of your attempt at reaching Dakar. From the very outset, Desert Rose Racing have the knowledge and experience of supporting and competing in this event, as well as many others, that give you the very best chance of crossing that finish line, and joining the elusive club of those that have finished a 'Race to Dakar'.
Desert Rose Racing are able to offer two main levels of support for this event, our well known 'Factory' and 'Lite' packages. For the Africa Eco Race, the majority of our customers choose to take up our 'Factory' package, meaning that we take care of their bikes servicing requirements and mechanical needs throughout the event. Knowing that your bike has received thorough, professional care and service day after day, supplies a rider with an element of peace of mind, all helping to give them the best possibility of completing that final, fabled, stage around Lac Rose.
For more information on our support, and what it takes to reach Dakar, don't hesitate to get in touch.
Historic Route

Trans-Africa Experience

Ultimate Desert Riding

Possibly the ultimate challenge!
You can check out the foreign office travel advice for each location below:
What's included with event ride support?
Our team has been competing in rallies since 1999, and has all the experience needed to help you make your next one a success - no matter where in the world it is.
Popular Events