Hellas Rally
Hellas Rally
May 27th 2024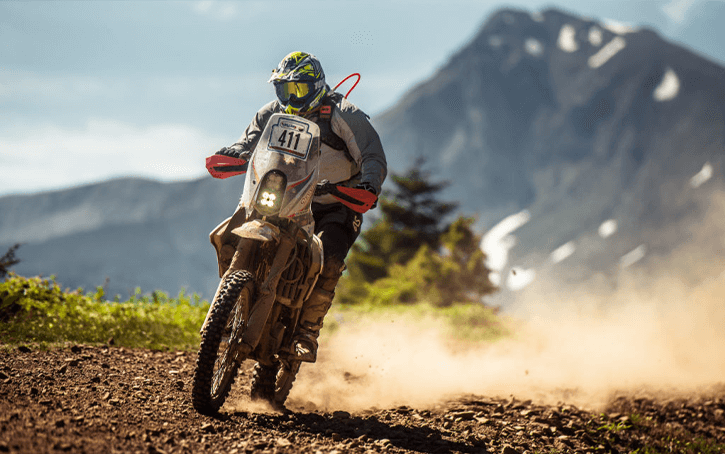 Registration still open!
Between 160 and 250 km a day riding through the beauty of central Greece, Hellas is a firm favourite on our calendar every year. Offering riders of varying abilities the chance to get fully involved in rallye life.
ABOUT THE EVENT
The Hellas Rally is one of the most popular and well known events in Europe, year after year it attracts a wide variety of riders, including both new and experienced rally competitors and has grown to be be probably the largest European rally! Suitable for amateur riders just starting out in the sport, this has been many riders first event, with a friendly relaxed atmosphere, and riding that is not too intimidating, it's a great introduction into the world of rally raid. 
Seven days riding through the greek countryside, for 2024 the event paddock is based in the marina town of Itea, overlooking the Corinthian gulf. The majority of this event is a 'cloverleaf' style, meaning that you return back to the same paddock, in the same location each day. Allowing you to arrange accommodation and greatly simplifying logistics for you on a daily basis. On day four though, riders have an additional challenge, the first half of their marathon stage, to the mountain resort of Kalavryta. An overnight stay here, before the return leg of the stage to Itea the following day!
The Hellas Rally has consistently been one of the most popular events in our calendar for some time now, and for '24 we expect it to continue to be so! We've a huge amount of experience at the event, and have been attending for nearly 10 years now. Planning on taking part in the Hellas Rally? Then get in touch to find out more about our support, we've been helping riders achieve their rally goals since 2008.
Stunning Scenery

Full Rallye Experience
You can check out the foreign office travel advice for each location below:
What's included with event ride support?
Our team has been competing in rallies since 1999, and has all the experience needed to help you make your next one a success - no matter where in the world it is.
Popular Events